Rai D'Honoré  
Medieval Occitania (today southern France)  was a vibrant, blossoming society that, during the twelfth and early thirteenth centuries, offered a more tolerant, educated, and creative  culture than do many contemporary societies. Occitania gave rise to the troubadours, who reflected its culture in their philosophy, poetry, and music. Why was this considered so radical a culture, and how did it differ from the status quo of most western countries of the twelfth and thirteenth centuries? What changed it? What was the origin of troubadour Fin'Amor philosophy? Live performances of songs by Bernart de Ventadorn, Jaufre Rudel, Arnaut Daniel, Richard I, Guilhelm Figuera, and Guillaume de Machaut will illustrate the extent of troubadour philosophy on contemporary music and literature.
This class will be held in the evening.
Tuesdays, May 1 – 22,  6:30-8:00 p.m.  Norman Williams Library (History Room).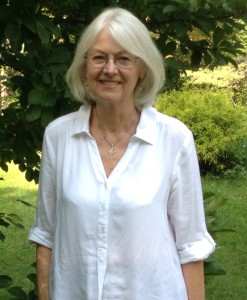 Rai d'Honoré has been on the faculty at numerous colleges and universities in the US and overseas, including The American University, the University of Maryland, the National University of Lesotho. Most recently at East Carolina University, she designed and directed the Language Academy, lectured at the Fletcher School of Music, organized medieval colloquia, took students on study abroad trips, and coordinated a Medieval & Renaissance Festival. Rai received her Ph.D. in Modern Languages from the Catholic University of America, with a specialization in political, sociological, and sexual heresy in medieval French literature. She also composes and performs troubadour-style songs and has also led horse trails though the mountains of Lesotho and been an archaeological guide for jeep safaris in Turkey.