Rai D'Honoré
Who were the Cathars? What was their philosophy? What induced them to submit to being burned alive rather than recant their beliefs? Were they Manicheans, Gnostics, Bogomils, followers of an ancient Egyptian tradition?  Were they Christian? Certainly the Roman church didn't think so, but then the Cathars didn't think that the Roman church was either: they called the pope the Anti-Christ.
Catharism grew from the eleventh to the thirteenth centuries especially in the south of France, but also somewhat in northern Italy and parts of Germany and Spain. By the thirteenth century, it was the majority belief in the south of France and rapidly becoming more popular than the Roman Church.
At a time when lack of religious toleration was at its height, the Cathars taught that no one should not judge another because of their beliefs. At a time when societal classes were static, they believed anyone could be what they wanted to be. At a time when women were despised as second-class citizens, within their ranks some of their most respected teachers were women.
So much nonsense has been written about the Cathars, from fanciful "historical novels" to automatic writings coming from some long-dead teacher. Serious academic scholars writing theses use documents that may be completely inaccurate. There are even Catholic apologists who deny they ever existed. We will examine the known facts and see what we can extrapolate from their societal background and an unpublished manuscript written by a pupil of one of the famous Cathar teachers.
Tuesdays, April 9 – 30,  2:00 – 4:00   Norman Williams Public Library
Rai d'Honoré has a Ph.D. in Modern Languages. She has taught at colleges and universities in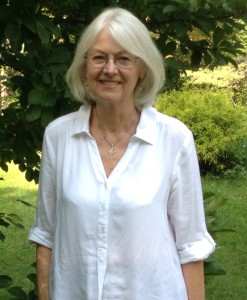 the US and overseas including The American University, The Catholic University, University of Maryland, University of Lesotho, University of Mugla, and most recently East Carolina University, where she was Director of the Language Academy and on the faculty of the Medieval & Renaissance Studies Department. Her specialties include courses on the Middle Ages, Western Civilization and film. Currently President of Occitan Cultural Initiatives, she has been a college dean, executive director of a nonprofit educational foundation, vice president of an international management company, assistant general manager of a boutique hotel and marina on the Mediterranean, an archeological tour guide for jeep safaris and a mountain guide for horseback trails in Africa.