Ron Miller
In 1790, British parliamentarian Edmund Burke wrote an incisive critique of the French Revolution and the ideas that had given rise to it. In response, the British-American revolutionary Thomas Paine composed his classic defense of radical social change, The Rights of Man. The philosophical and political concepts underlying their debate set the stage for the two major contending ideologies of American politics, known in modern times as "conservative" and "liberal." By carefully considering the assumptions and beliefs that Burke and Paine expressed, we can gain a better understanding of the essential differences between conservative and liberal worldviews, and perhaps a better appreciation of the necessary relationship between them.
Burke has often been claimed as a founder of modern conservatism, while Paine, whose position was even more radically democratic than Jefferson's, has been a hero to the political left. The argument between them asks us to question the legacy of the Enlightenment, the meaning of "reason" and "liberty," and the optimal relationship between the individual and society.
This is a course in intellectual history: We will not be surveying historical events or personalities, but the history of ideas and their influence. In our time, many scholars looking at the rise of populism, nationalism and religious revival are wondering whether the "age of reason"—the Enlightenment—has run its course. Was Paine's hopeful idealism unwarranted? Does Burke's more sober and cautious worldview better explain or address what we are seeing in the world today?  We'll discuss questions like these.
Fridays, April 26 – May 24,  10:00 a.m. – Noon –  29 River Street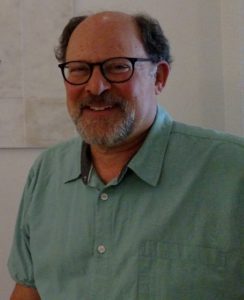 Ron Miller has taught numerous courses for the Learning Lab on American, Canadian and Vermont history as well as contemporary issues. He received a Ph.D. in American Studies from Boston University and previously taught at Goddard and Champlain colleges. He is the author or editor of nine books on educational history and philosophy, and another on Vermont independence. Ron is the coordinator for the Learning Lab and also serves as co-president of the board of Norman Williams Public Library.