Origins and History
Jean Dulmage, who participated in and admired the Dartmouth-based adult education program then known as ILEAD, felt that Woodstock residents had a difficult time making the drive to Hanover during the winter months.  So in 1999 she began a program known as WESAW (Winter Educational Series At Woodstock) that took ILEAD as its model but soon developed its own character. Classes were first held at the Thompson Senior Center and other sites in Woodstock. WESAW's mission was conceived as educational enrichment with emphasis on stimulating topics being presented within seminar-sized groups led by well-qualified individuals.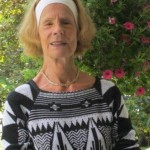 Jean retired in 2008 and Nan Bourne took on leadership of the program. WESAW's programs were expanded to include fall courses, and the name was changed to the Woodstock Learning Collaborative. In 2014, Ron Miller became the coordinator, and the name was simplified again, to The Learning Lab.
The Learning Lab is a nonprofit organization governed by a board of directors. On a modest budget, derived entirely from course fees, the program offers five to seven classes in the fall, winter, and spring each year. Classes are held at the Norman Williams Public Library, Woodstock History Center, and sometimes at a private home. Specialty classes may be held at ArtisTree, The Northern Stage, or at area restaurants or inns. The Learning Lab aims to serve the entire community–people of all ages and interests–yet it is one of Woodstock's best-kept secrets. We invite you to discover the exciting and stimulating learning opportunities available to you.
Teaching for the Learning Lab
The Woodstock area is home to a delightful variety of professionals, academics, and community leaders–both active and retired. This enables us to offer stimulating, well-designed courses on diverse topics. Anyone interested in offering a class should contact the coordinator at  tllwoodstock@gmail.com, and we'll discuss the details.
Board of Directors, 2020

Nan Bourne
Margaret Edwards
Nira Granott Fox
Joanna Garbisch
Gary Horsman
Deborah Luquer
John Mathews
Ron Miller
Cynthia Stevens