Winter, 2018
Ancient Jewish Legends: Universal Human Stories
The History of Canada
The Operas of Verdi
The Lesser Known Edgar Allan Poe
Resistance to Tyranny
Winter Culinary Experience: Cooking with Master Chefs [NOTE: THIS CLASS IS NOW FULL]

Ancient Jewish Legends: Universal Human Stories
Dov Taylor
Though the ancient rabbis (teachers) knew Greek philosophy, they expressed their beliefs in neither philosophical nor theological categories but rather in the guise of stories or legends, which constitute at least half of what we call rabbinic literature. We will read and discuss several of these legends—some humorous, some surprising, some heartbreaking, some inspiring, all profoundly human—and consider what wisdom they might have for us today.
Tuesdays  Jan. 16, 23, 30,   4:00 to 5:30  – Norman Williams Public Libary
Dov Taylor was ordained at the Hebrew Union College–Jewish Institute of Religion in New York City in 1968 and did doctoral work in the Department of Near Eastern and Judaic Studies at Brandeis University. He has been a Smithsonian Institution Fellow in Jerusalem, a Visiting Scholar at the Oxford Centre for Post-graduate Hebrew Studies, and the Daniel Jeremy Silver Fellow at
Harvard, as well as teaching at the Hebrew Union College in Jerusalem and at Brandeis. In 1997 Westview Press published his translation of the first Hebrew novel, which appeared in 1819. In 2013 he was invited to give a paper about his translation at a colloquium at the Hebrew University.
Dov founded and directed for twenty years an intensive summer study program in Hebrew and Judaica for teenagers, many of whom are today rabbis, cantors, academics or educators. In 2016, Dov organized and led an interfaith encounter in Israel and Palestine, the purpose of which was to meet Palestinians and Israelis, to see Israel's 50-year occupation of Palestine close-up, and to learn from organizations in which Israelis and Palestinians work together in pursuit of justice and peace.
Dov is Rabbi Emeritus at Congregation Solel in Highland Park, Illinois where he served for twenty-five years before coming to Woodstock.
Canada: Learning the History of Our Neighbor to the North
Ron Miller
The U.S. shares the longest international border in the world (5500 miles) with Canada, a nation that seems so familiar, and yet, somehow, so different. In many ways it has a similar culture, stemming from similar British colonial origins. Yet Canada's political history took an altogether different route, of which most Americans are largely ignorant. Today our neighbor offers national health insurance, a welcoming attitude toward immigrants, and a much lower rate of violent crime; indigenous people control one of its territories, and the British monarch is still its head of state. What's the story? In this course we'll begin to dispel our ignorance and gain a broad overview of Canada's history. 2017 was the 150th anniversary of "Confederation," and it was widely celebrated. What is its significance? Who were Canada's "founding fathers"? What's the story of Quebec's periodic efforts to become independent? What's a "progressive conservative"? From Lord Durham to New Democrats, from Acadia to Nunavut, let's get a handle on why Canada developed in ways so different from the U.S.
Wednesdays, 1:00 – 3:00 p.m.  January 31, February 7, 14, 21, and 28 – Norman Williams Library

Ron Miller, coordinator of the Learning Lab, has taught numerous courses on American and Vermont history, as well as on education and current affairs. He holds a Ph.D. in American Studies from Boston University and previously taught at Goddard and Champlain colleges. He has written or edited several books, founded and edited professional journals, and spoken at conferences internationally.  On a recent trip to Ottawa, he picked up a few books on Canadian history and realized it's a story that most Americans, including himself, hardly know.
Verdi's Intensification of Drama by Music
Peter Fox Smith
Giuseppe Verdi, composing 28 operas during nearly sixty years, transformed Italian opera from the glorious Age of Bel Canto to the intensification of drama by music. This course will reveal that transformation by considering excerpts from eleven operas, including obscure works such as I due Foscari and I masnadieri, as well as the masterpieces Rigoletto, La Traviata, Otello and others, both well-known and little known.
Thursdays 2:00 to 4:00 p.m,  March 8,15,22,29, and April 5  – St. James Episcopal Church
Peter Fox Smith came from a family of singers and wrote his Ph.D. thesis on Richard Wagner at Harvard University. He has taught opera courses at Harvard, Dartmouth, and elsewhere.  From the inception of Vermont Public Radio, Smith presented his popular weekly program, Saturday Afternoon at the Opera, for nearly forty years.  He is also the author of the indispensable book, A Passion for Opera: Learning To Love It: The Greatest Masters, Their Greatest Music. In addition to cultivating his passion for opera, Smith writes poetry and gives readings of his work at colleges here and abroad.  He has published three books of poems.  He lives in North Pomfret, Vermont, with his wife, Joanne.
The Lesser-Known Mr. Poe
Margaret Edwards
This seminar on Edgar Allan Poe will be something of a follow-up to the 2017 course on this Gothic master—but having attended the fall course is not a prerequisite for signing up this winter. In fact, in the first class we will do a quick review of Poe's life and touch on several of his major works (poetry and prose), giving sufficient background before we launch into a study of some of Poe's less familiar material.  The focus of the the winter seminar will be the reading and discussion of tales that have dropped out of 21st century anthologies and are rarely available to a current reader. For example, "The Gold-Bug," a tale wildly popular in Poe's day and often reprinted after his death in 1849, kept Poe's name alive for decades. However, now "The Gold-Bug" is found only in "complete works" editions.  Do you wonder why?  Sign up for the class to find out.  We will also delve into Poe's remarkable letters, reading aloud from them to let us hear Poe's other, less formal "voice."  At the end of term, on the evening of February 22, there will be a Poe-themed "movie night" with dinner.
Thursdays 2 – 4 p.m., January 18, 25, February 1, 8, and 15—at a home on River St.
Evening dinner party on February 22 (location yet to be determined).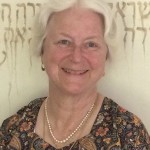 Margaret Edwards spent 30 years as a professor of English at the University of Vermont. Her specialty was Modern & Contemporary American Poetry.  She also taught writing seminars, including one entitled "Expository Writing: the Personal Voice."  On her retirement in 2001, she moved from Burlington to Barnard, Vermont, where she and her husband now live.   She earned her B.A. from Bryn Mawr College, and her M.A. and Ph.D. from Stanford University.
Resistance to Tyranny: ¡No se Mata la Justicia!*
Rai D'Honoré 
What is tyranny? Plato defined a tyrant as one having a distorted soul, because rather than loving wisdom and justice, the tyrant seeks public approval and physical pleasure, pursuing them more until there is a descent into madness. Can the concept of tyranny extend to rulers of an entire state or a country? Do we have a moral duty to resist tyranny and, if so, what is an effective way to resist and defeat it? How has tyranny been expressed throughout the ages in politics, literature and film? The course will focus on discussions of the philosophical, psychological, and political aspects of tyranny throughout the ages and how effective resistance movements were created to combat it. Materials will include original sources where available, including excerpts from trials, speeches, paintings, poems, films, articles and books.
*¡No se Mata la Justicia! "You can't kill justice" Salvadorean Archbishop Óscar Romero's reply to a reporter when asked if he was afraid of speaking out. Several days later Romero was shot to death while offering mass.
Tuesdays,  5:00 – 6:30,  February 6, 13, 27 and March 6 – Norman Williams Public Library
Rai d'Honoré has a PhD in Modern Languages. She has taught at colleges and universities in the US and overseas including The American University, The Catholic University, University of Maryland, University of Lesotho, University of Mugla, and most recently East Carolina University, where she was Director of the Language Academy and on the faculty of the Medieval & Renaissance Studies Department. Her specialties include courses on the Middle Ages, Western Civilization and film. Currently President of Occitan Cultural Initiatives has been a college dean, executive director of a nonprofit educational foundation, vice president of an international management company, assistant general manager of a boutique hotel and marina on the Mediterranean, an archeological tour guide for jeep safaris and a mountain guide for horseback trails in Africa.
 The following class has filled. No more places are available:
Winter Culinary Experience : Cooking with Master Chefs
Nicholas Laurendeau and Chad Lumbra
If you are a home cook who enjoys preparing interesting and tasty food for your family and friends, this course is for you!  Again this year, the Learning Lab has attracted two professional chefs with impressive experience to guide you through a few of their recipes.  During two separate evening sessions each chef will demonstrate how to prepare an attractive plate to impress your family and dinner guests. You will be able to follow along with your own copy of the recipes while watching these talented artists prepare the dishes, and you'll be able to ask questions throughout the process. Best of all you will sit down afterward and enjoy tasting the results.
Mondays, February 26th and March 5, 5:30 to 7:30 p.m. at the Apple Hill Inn in Taftsville. Tuition of $60 covers demonstration and food for both evenings. The class will be limited to 18 participants, so we suggest that you register early. For more information about the culinary experience e-mail Joe Lauria at  joeflo@vermontel.net.
Nicholas Laurendeau is chef/owner of Woodstock's newest gourmet restaurant: Mangalitsa. His business partner and co-owner Matt Lombard took over the space upstairs at 61 Central Street previously occupied by Pane e Salute. He utilizes a farm to table style cuisine highlighted with his background in Japanese and classic French techniques. Prior to opening Mangalitsa  he was responsible for prepping and executing a 5 course dinner menu each night for the unique clientele of Twin Farms in Barnard.  Before moving to Vermont, Nick was a Line Cook at O Ya, a highly rated Japanese restaurant in Boston, where he prepared over 20 unique and changing "small plates." He was Line Cook at Seaglass and Surfside 5, two popular seafood restaurants north of Boston. Nick is a graduate of the New England Culinary Institute in Montpelier.
Chad Lumbra is a classically trained and world traveled chef. As Sous Chef at Dartmouth College he guides teams in multiple buildings to provide exceptional food to the students and staff at the college. Previously he was Executive Chef at the popular Elixir Restaurant in White River Junction for over 5 years. Outside the US he was Chef at Pr' Potic and Valvas 'Or, gourmet restaurants in Ljublijana, Slovenia. Chef Lumbra is passionate about incorporating seasonal, local products whenever possible to create approachable yet creative dishes.           Chef Lumbra is a graduate of the Culinary Institute of America(CIA) in Hyde Park, New York